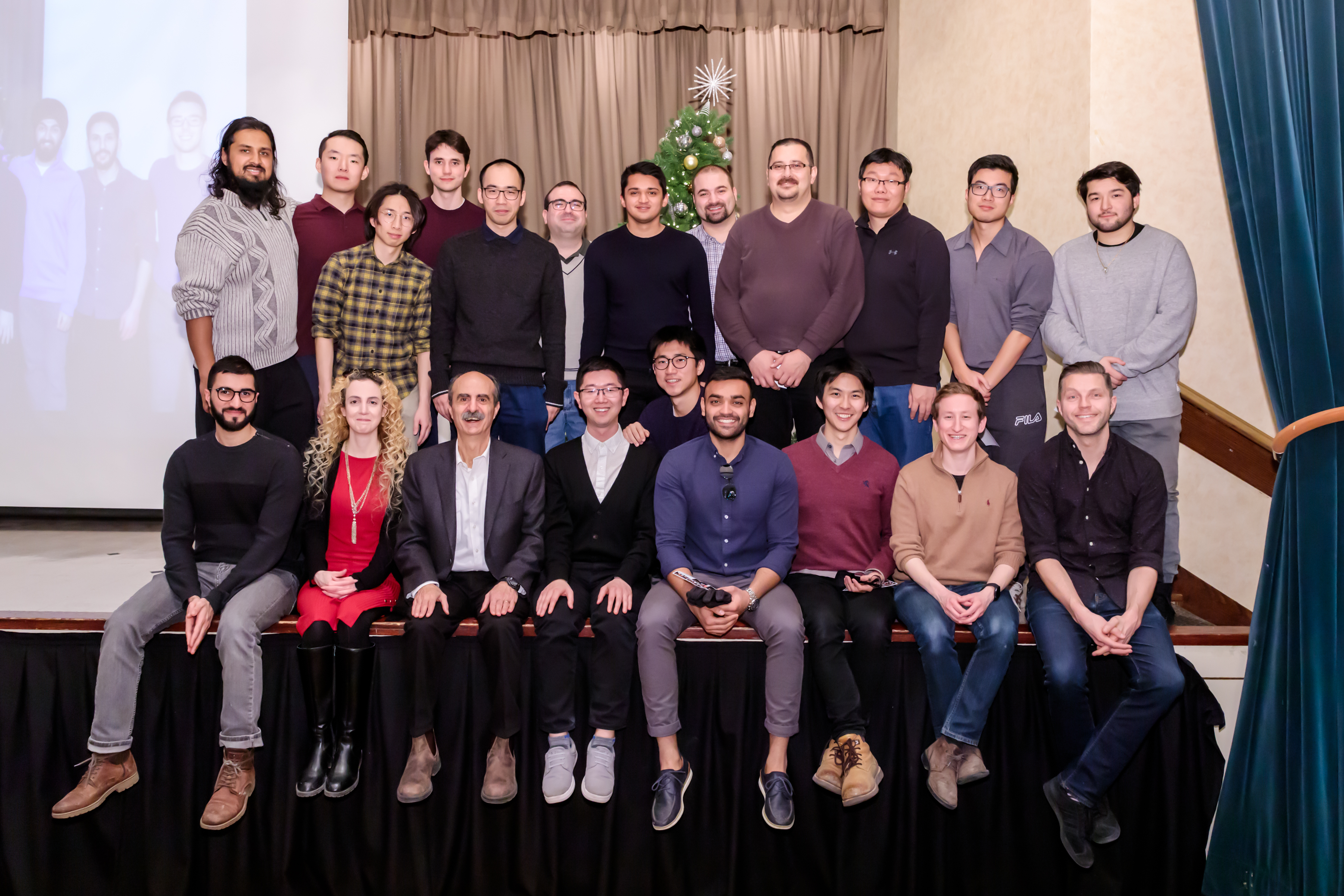 Holiday Photo 2019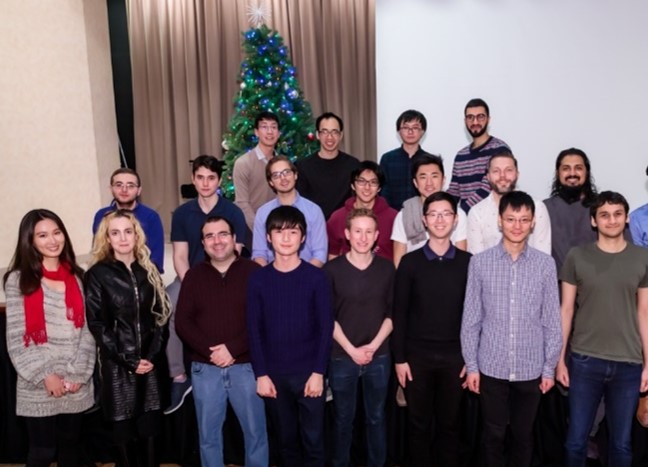 Holiday Photo 2018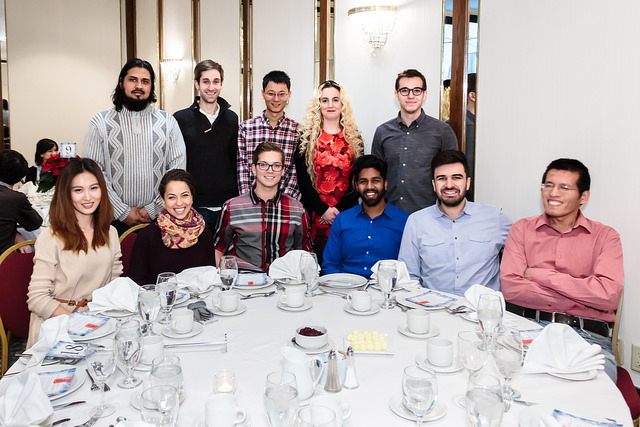 Holiday Photo 2016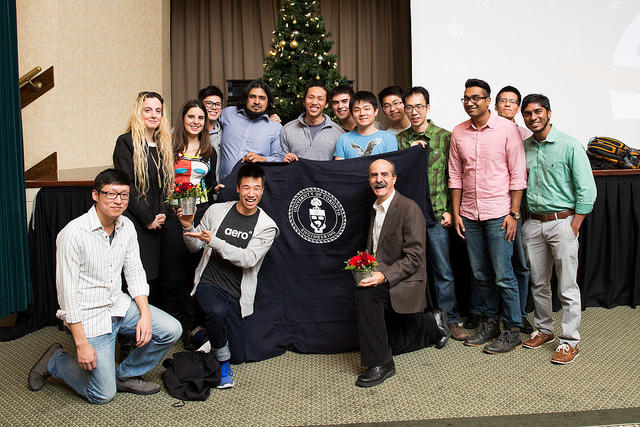 Holiday Photo 2015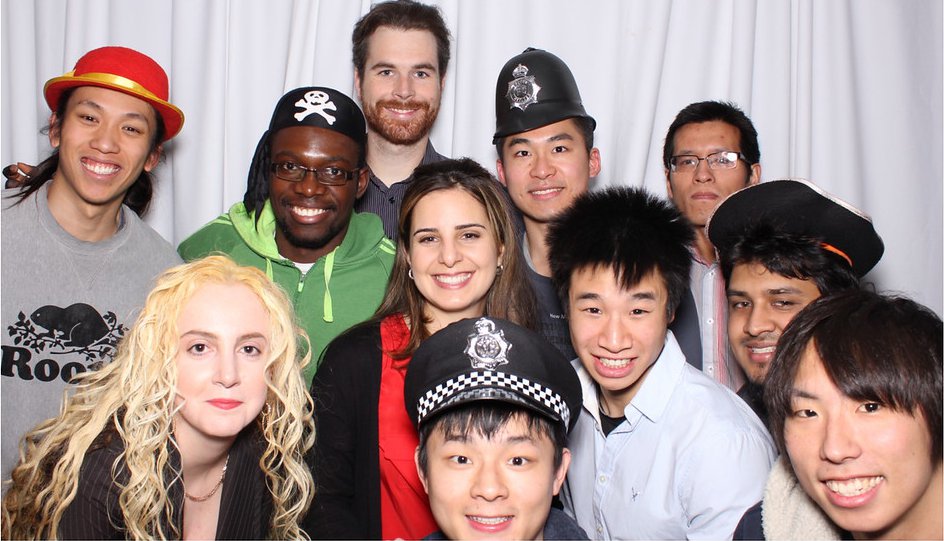 Holiday Photo 2014
Lab Director
Dr. Goldie Nejat is the Canada Research Chair in Robots for Society and a Professor in the Department of Mechanical and Industrial Engineering at the University of Toronto. She is the founder and director of the Autonomous Systems and Biomechatronics Laboratory. She is also an Adjunct Scientist at the Toronto Rehabilitation Institute.

Prior to joining the University of Toronto, she was an Assistant Professor in the Department of Mechanical Engineering at SUNY at Stony Brook, where she was also the director of the Autonomous Systems Laboratory and Deputy Director of the Rockwell/Anorad Mechatronics Laboratory. Dr. Nejat received her Ph.D. and B.A.Sc. degrees from the University of Toronto.

Prof. Nejat's research focuses on developing intelligent service/personal robots for applications in health, elderly care, emergency response, search and rescue, security and surveillance, and manufacturing. Her research is leading the development of intelligent assistive robotic aids that can meet the challenges posed by an aging population. Prof. Nejat has over 160 international publications in both the natural and health sciences domains. She has been invited to speak about her research to researchers, scientists, and healthcare professionals at many events and institutions around the world. She is the 2013 recipient of the Engineers Canada Young Engineer Achievement Award and the 2012 Ontario Professional Engineers Young Engineer Medal. Her team's work has been featured in numerous international and national media outlets including Time magazine, Bloomberg, NBC News, The Naked Scientists, Reader's Digest, the National on CBC, Zoomer magazine, and the Discovery Channel.

She has served on the organizing and program committees of over thirty international conferences on robotics, automation, human-robot interaction and medical devices. Prof. Nejat is also an Associate Editor for IEEE Robotics and Automation Letters, and IEEE Transactions on Autonomation Science and Engineering.
Current members
Post Doctoral Fellows
Graduate Students
Ph.D. Students
Master's Students
Former members
Post Doctoral Fellows
Silas Alves
Evgeny Nuger
Tan Zhang
Derek McColl
Tiago Vaquero
Duan Wenjie
M.A. Ficocelli
Graduate Students
Ph.D./Master's Students
Shane Saunderson
Richard Hu
Chris Mohamed
Daniel Dworakowski
Lowell Rose
Mingyang Shao
Asad Ashraf
Zendai Kashino
Kai Zhang
Christopher Thompson
Shayne Lin
Xinyi Zhang
Farzad Niroui
Sanjif Rajaratnam
Yugang Liu
Long Wang
Christina Moro
John De Vera
Haris Khan
JF Lafleche
Leo Woiceshyn
Geoffrey Louie
Tony Tran
Veronica Marin
Alex Hong
Julio Vilela
Sean Feng
Jacob Li
Vincent Lee
Calvin Enweliku Ossai
Yuma Tsuboi
Paul Bovbel
Naoaki Hatakeyama
Onome Igharoro
Fu Shao
Ashish Macwan
Marcus Schwenk
Wayne Chang
Masahito Miyamoto
Elma Li
Mehrdad Momena
Tsung Han Yang
Barzin Doroodgar
Jeanie Chan
Christopher Wang
Colin Liu
Elaheh Fata
Babak Mobedi
Ajay Singh
Brian Allison
Junichi Terao
Lina Trejos
Pawel Kosicki
Vincent Koomsen
Zhaolei Song
Zhe Zhang

Undergraduate Students
Yuhan Zhu
Richard Ren
Federico Pizarro Bejarano
Ge Lin
Masatoki Sugimoto
Michael Ruan
Ning Ye
Ruihe Zhang
Xin Zhang
Zi Su
Connal de Souza
Hamza Nisar
Hongzheng Xu
Pavel Litvinovich
Alex Lam
Christopher Agia
Kobe Harrigan
Kevin (Jiang Chen) He
Ben Sprenger
Lukasz Dworakowski
Carrie Yan
Yuchi Wang
Isabella Huang
Seung Rio Hong
Yisap Shiwakoti
Eugene Du
Seyed Amir Assadi
Ervin Ibadula
Dami Choi
James Spencer
Brayan Crispiano Ksenhuck
Sheldon Yi Xu
Joel Tham
Francis Despond
Ashley Seow
Alexander Ming Xu Manrique
Fernando Henrique Fernandes
Christopher Sun
Simon Han
Alexander Hong
Mohammed Patel
Alessandra Morais
Raphael Silva
Matthew FokHong
Leonardo dos Santos Coutinho
Ananias Paiva de Oliveira
Rafael Correia Farias
Joao Cicero Ferreira Junior
Stanley Huynh
Du Hun Kim
Ji Eun Lee
Kevin Gumba
Ashis Ghosh
Faris Lama
Erkai (Kerry) Zhou
Leo Zeng
Pooya Tolideh
Andrew Louis
Shakthi Seerala
Kelvin Lo
Samprit Raihan
Tejas Manjunath
Khandker Shayekh Arjan
Minna Kim Ping Liang
Anshul Kidile
Sepehr Saber
Khan Zibran Aziz
Patrick (Runqi) Han
Liu Lu
Guo Xu
Amy Do
Safwan Bhuiyan
Norman Tran
Adib Saad
Nadine Soliman
Ahmed Al-Nimer
Andrew Rosenfeld
Andy Tseung
Ariel Aziza
Barzin Doroodgar
Bijan Shahriari
Brian Park
Clarence Leung
Danica Kyryllo
Geoffrey Louie
Greg Jhin
Han Ho
Hani Mukhalalati
Howard Tseng
Ishwarjot Anand
Jingcong Chen
John Qi
Kelly Payette
Louis Muliadi
Manav Agarwal
Michael Swift
Michael Wong
Nadia Gomez
Nelson Tran
Onome Igharoro
Ray Zhao
Saman Alaeddini
Valerie Mais
Vidya Menon
Wayne Chang
Yufei Man